We are providing belts to Adult Life Training for them to sell as a fundraiser. Their web site is at http://alt-fw.org and the announcement should appear there soon.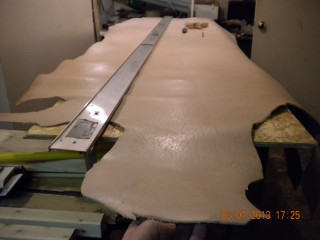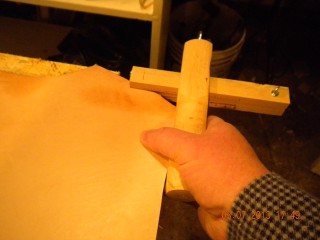 Some have heard before the official start date through information on FaceBook or Google Plus.
One customer needed a special strap of an unusually long length. Here is the full hide I bought to cut it — over eight feet.
The first cut must be perfect to maximize utilization of this rather pricey material. I am not perfect, so I had a helper assist me, and together we got a fair cut. After the initial cut with a knife, I made a 1.5″ strap cut using the strap cutter. First you set the width and thickness on the cutter, then you pull the cutter toward yourself while pulling the cut strap out the back of the cutter. It is one of the slickest tools I have ever used.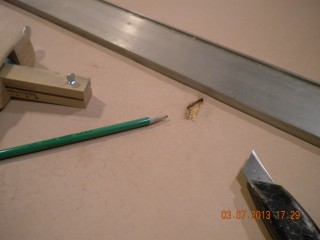 ---
And we are ready to do some more crafting. A belt for a warrior in camel tan, for a young lady in basic black, and a black custom design for a friend at church.