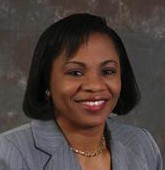 There is a new dental clinic that has just opened: Mercy Seat Dentistry, in Bluffton. If you do not yet have a dentist to take care of you and your children, or all the dentists you have tried simply do not seem to understand or care, I recommend that you visit Dr. Wan and meet her. You will never want to trust your oral care to anyone else.
The clinic is at 2155 Commerce Drive, Bluffton, IN 46714 and you can call (260) 823-3328 to make an appointment for your smile consultation or contact them on-line by clicking here. Their web site is at http://mercyseatdentistry.com/.
Their prices are drastically less than most places: the Fort Wayne dental clinic down town, that is supposed to be merciful on fees, charged me over $200 just for an "exam and x-rays". For merely $50 Mercy Seat will do this for everyone, no special qualifications. A free take-home whitening kit is available, emergency exams are $1 (you read that right – ONE dollar). There are many specials and discounts on their home page.
I know these people personally and they are fine people dedicated to serving God and humankind: they want to earn your business. Pastor Rotimi Wan, the husband, rises early every day and hosts the multi-national interactive Internet broadcast "Church in the Air" from Adonai Bible Centers. Dr. Nkechi Wan, DDS, the wife, is a kind Christian dentist who earned her degree at University of the Pacific School of Dentistry in San Francisco, California and has many years experience.
Doctor Wan says she wants to make a difference for every patient.
"As a dentist, I constantly try to treat patients in a compassionate way. It is important to me that each patient that visits our practice is comfortable during their treatment. I want each patient to know that they are cared for, both during and after treatment. At Mercy Seat Dentistry, we strive to provide personalized dental care. I am fortunate to have such a highly skilled team at my side to help me accomplish this!"