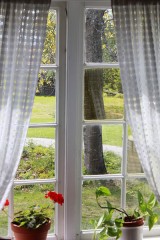 If you have Windows 7 or 8.x you will get upgraded automatically, in time. However, if you run an IT dept and want to do fresh installs on all PCs, Microsoft has made the .iso download available at https://www.microsoft.com/en-us/software-download/windows10ISO
Upgrading to Windows 10 is easy if you have a genuine Windows 7 or Windows 8.1 PC or tablet. Starting today, a new notification on your taskbar will alert you when your upgrade is ready to be installed. For business customers, Windows 10 is available to start deploying within your work environments and starting August 1, organizations who have volume licensing can upgrade to Windows 10 Enterprise and Windows 10 Education. Windows 10 IoT is also available today.
There will be additional options — Enterprise or Education — for the organization. Private individuals will receive the correct version automatically. Volume licensing will get a download link next month. More information from Microsoft can be found at http://www.microsoft.com/en-us/windows#, http://www.microsoft.com/en-us/windows/windows-10-specifications, and if you are a Microsoft Windows Insider, at http://blogs.windows.com/bloggingwindows/2015/07/28/windows-10-free-upgrade-available-in-190-countries-today/?OCID=WIP_r_Win10_Body_Blog_Win10rel.