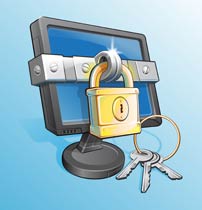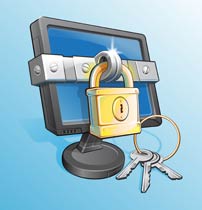 Microsoft has changed their position on encouraging users of the old Windows 7 and 8 to upgrade to the Windows 10 platform. Windows 10 will effectively be the "last" Windows as there will not be replacements, rather merely updates and upgrades as in Linux.
As such, those who miss this opportunity to upgrade will eventually end up paying money to buy Windows 10 (consumer 'Home' edition $119 or business 'Pro' version $199) instead of getting it for free now. Those whose physical hardware is too old to use Windows 10 can likely install Linux to keep working, but the Windows 10 is much nicer than Linux for most people.
We were running Windows 7 Pro/Enterprise until Jan 2016 and have been running Windows 10 Enterprise since. It has been far less trouble than any prior Windows version so far as the public installing viruses or breaking the UI. We get several months now between needs to re-image our workstations. Our buildout running dual boot Windows 10 Enterprise with Linux Mint 17.3 is ASUS main board with a six core AMD processor, eight gig of RAM, and a 250 gig SanDisk SSD. Build Details can be reviewed in painful detail, including links to the sellers, here: http://alt-fw.org/public/?p=4431. Total cost per workstation was on the order of $700 including software (Windows 10 & Office 2016 volume licenses).
To avert hard feelings when the free upgrade offer ends, Microsoft has been strongly encouraging those who can upgrade to please do so before the offer expires at the end of this month (July 2016). They went a bit overboard in the encouraging department and have adjusted so end users better understand what exactly they are instructing their computer to do: upgrade now or not.
… clicking X to close the prompt caused the user to effectively agree to the scheduled upgrade to Windows 10, rather than dismiss the upgrade … (Microsoft now) will change the pop-up so clicking X once again dismisses the upgrade.

… Terry Myerson, executive vice president of the Windows and Devices Group, said: "Since we introduced a new upgrade experience for Windows 10, we've received feedback that some of our valued customers found it confusing."
For the full Tech Republic article, see this link: http://www.techrepublic.com/article/windows-10-microsoft-u-turn-on-confusing-changes-to-upgrade-program/.
The free upgrade offer to Windows 10 was a first for Microsoft, helping people upgrade faster than ever before. And time is running out. The free upgrade offer will end on July 29 and we want to make sure you don't miss out. After July 29th, you'll be able to continue to get Windows 10 on a new device, or purchase a full version of Windows 10 Home for $119. — Yusuf Mehdi, the corporate vice president of Microsoft's Windows and Devices Group
For more on the fast approaching end of the free Windows 10 offer, you can read the full article from Tech Republic at this link: http://www.techrepublic.com/article/the-end-is-near-say-goodbye-to-the-windows-10-free-upgrade/ and get official information on the free upgrade to Windows 10 directly from Microsoft at this link: https://www.microsoft.com/en-us/WindowsForBusiness/buy.