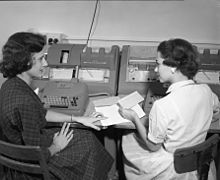 This just in from Information Week on the IBM approach to Cloud Services.
https://www.informationweek.com/cloud/infrastructure-as-a-service/koehler-ibm-cloud-advances-with-integration-new-services/d/d-id/1329353
IBM is breaking away from the pattern of cloud infrastructure established by Google, Amazon and Microsoft. IBM's future cloud offering can be based on whatever form of virtualization and server hardware that IBM chooses, as opposed to following the model of all x86 Intel architecture that Amazon Web Services and most other providers do.

"Electricity that comes out of the socket gets produced by a mix of coal, solar, hydro and nuclear, but it's still 120-volt electricity," Koehler said. By implication, he was saying in the future, cloud compute power may likewise stem from a mix of x86, IBM Power, Z series and graphics processors.
Stay turned, and keep watching. Someone is telling us they are waking up and responding to real market demands instead of trying to shape market to fit the product they already have. And IBM is good at technology for longer than most companies have existed. But expect their offering to be aimed squarely at businesses, like a Selectric typewriter, not individuals, like off brands.