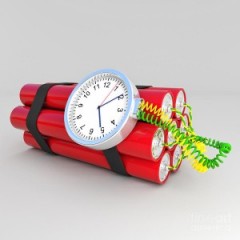 This just arrived in email from wordfence.com. If you use Drupal or know someone who does, the Drupal patches need to be applied immediately to prevent / stop remote code execution attacks.
A more detailed overview of upgrade recommendations from the Drupal security team is available on Drupal.org. They have also published a detailed FAQ. This attack has been nicknamed "Drupalgeddon 2." The previous Drupalgeddon was as high in severity as this, and had automated attacks against unpatched Drupal sites within a matter of hours after the public announcement of the vulnerability was made.
—<snip>—
The vulnerability allows an attacker, leveraging multiple attack vectors, to take complete control of a website. The Drupal team estimates that at the time of the announcement over 1 million sites are affected, about 9% of Drupal sites.
Our focus is usually WordPress security, but given the severity and wide impact of this vulnerability, we feel it justifies a PSA to help spread the word.
Regards,
Mark Maunder
Defiant Inc CEO
—<snip>—