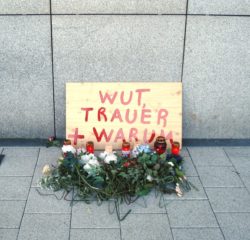 There is much publishing of the atrocities committed by Muslims, and their carnal, wicked behavior.
I believe there are also people who consider themselves to be Muslim because that is all they have known, who earnestly do want to obey the One and only person who is the One God of Abraham. They do not understand that Islam was created not by the God of Abraham but by one who desires the total destruction of all that the One God of Abraham created.
God seeks honest hearts and reveals his Truth to those who honestly will listen. Those Muslims who seek and meet the One God of Abraham will understand he is not Allah (el-Ah, the violent moon god of Ur from whom Abraham departed) but that the One God of Abraham made a human body and lived inside it to save, not destroy, everything he has created. And that presence of God in the human body was known as Jeshua the Messiah, that is Jesus the Christ.
Once they understand the One God of Abraham is the divine Spirit that lived in the body we know as Jesus Christ, and follow him, then they will finally find peace. In the world we have tribulations, but we can take courage because He has overcome the world.
Maranatha.
Know Jesus, know peace. No Jesus, no peace.