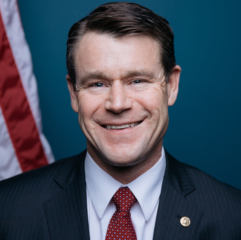 From email today from Senator Todd Young:
Leading Technologies in Medicine
The Federal Communications Commission (FCC) announced that a new $100 million "Connected Care Pilot Program" is being established to create telehealth opportunities for veterans and Americans living in rural and low-income areas. Telehealth is a modern way to deliver medical assistance to citizens while decreasing the amount of time spent in a doctor's office. This could be particularly helpful in rural and other underserved communities that face challenges in obtaining access to high-quality healthcare.
This announcement follows FCC Commissioner Brendan Carr's visit to Indiana in May where he received a firsthand look at the need for continued investments in rural broadband and telehealth. Last week, I sent a letter 
to Commissioner Carr urging the development of new and innovative programs to expand the use of telemedicine throughout Indiana and the entire country.
To read the full letter, click here.