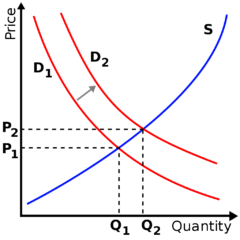 This just in via email from Oak Partners, Inc.
---
Although new data continued to show strength in the U.S. economy, markets stumbled across the globe last week. While U.S. and international stocks followed similar paths last week, data is beginning to show that our economic outlooks may be very different for the moment.
U.S. Strength in a Growing International Divide
The latest labor report helped underscore some of the differences between the U.S. economy and the rest of the world. While the data missed the mark for new jobs added, September marked the 96th-straight month of job growth – and the lowest unemployment level since 1969. The report pushed interest rates higher, which contributed to last week's equity losses.
However, when describing our economy, Federal Reserve Chair Jerome Powell said it is experiencing "a particularly bright moment."
Global Growth Adjustments
At the same time, the International Monetary Fund (IMF) indicated that it would decrease its global economic growth predictions. The IMF hasn't downgraded its forecasts since 2016. Currently, more risks are beginning to emerge – from trade tension to political challenges in Europe. In particular, the rise in oil prices, the U.S dollar, and interest rates are hurting emerging economies.
HSBC mirrored this divide, cutting its global economic outlook while upgrading U.S. numbers.