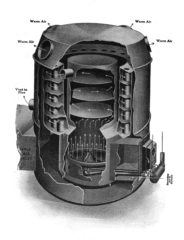 This just in via email from NIPSCO:
Our bill payment assistance programs are here to help
For those who may be struggling to cover their energy expenses, options are available.
Remember, winter heating bill assistance funding is limited and provided on a first-come, first-served basis. Assistance programs include:
LIHEAP: Low Income Home Energy Assistance Program (LIHEAP): Available to households falling within 60% of the State Median Income Level. Applications for heating assistance are taken from November 1, 2018 through May 2019 (exact date in May to be determined).
NIPSCO Customer Assistance for Residential Energy (CARE) Discount Program: Designed to provide further gas bill reductions to LIHEAP-eligible customers. Once enrolled in LIHEAP, customers are automatically enrolled in the program.
NIPSCO Hardship Program: For customers just outside the federal poverty guidelines for LIHEAP, this program offers up to $400 in gas bill assistance to households between 151-200% of the federal poverty level. Applications will be accepted beginning December 1.
You can apply for LIHEAP assistance in person by visiting your local Community Action Agency. An agency list can be found here or by calling 1-800-464-7726.
To apply for NIPSCO's Hardship Program, please visit NIPSCO's website beginning December 1 for a list of agencies that can assist you.
What do I need to bring?
The following information is usually required when applying for assistance programs at an agency; however, be sure to contact the agency for the complete list of documentation you'll need to provide:
Indiana photo ID
Social security cards for all household members
NIPSCO bill
Proof of residency
Proof of income
Additional payment assistance options
There may be other payment assistance options available if you fall outside of program guidelines. Please visit NIPSCO.com/PaymentAssistance or call 1-800-464-7726 at the first sign of difficulty paying your bill to learn about potential assistance options.
Energy and Money Saving Programs
Saving energy means saving money. A full list of programs and tips available to NIPSCO customers can be found at NIPSCO.com/SaveEnergy.