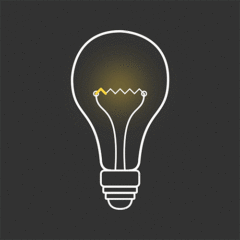 We tend to tacitly think that it was Abraham who (out of nowhere, surrounded entirely by idol worshiping pagans who did not know the One God) just suddenly got this revelation about Who is really God and committed to him alone.
You know, "Poof!", and all at once out of nowhere Abram gets it and Abram and Jesus are besties.
We're all about "father Abraham" but we never think about Abram the son who had to grow up, too.
Abram learned from his father: there was a LINE of faith: families who believed in the One God even though most of them maybe didn't serve the One God exclusively (Joshua 24:2 calls out Terah, the father of Abram and Nahor, specifically as an idolater).
Abram ("father") was the one who got the vision and because he believed enough to obey he became Abraham ("Father of nations") and received the covenant by which we today come to Christ, but the knowledge of the One God stretches back through Noah to Adam.
If you want to know who Adam is, read Genesis 5:2. No really, if you're now thinking "Adam was the first man", you should just take 5 seconds to read it.
(53) The God of Abraham (Jacob's grandfather), and the God of Nahor (Laban's grandfather – Laban was Jacob's uncle), the God of their father, judge betwixt us. And Jacob sware by the fear of his father Isaac. Genesis Chapter 31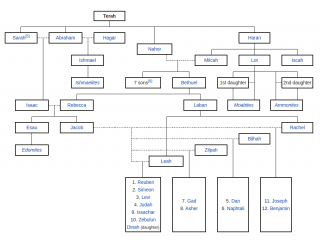 "and Nahor". Nahor and Haran were Abram's brothers (Haran died young, leaving a son, Lot, whom Abram took into his household), and Sarai, Abram's wife, was Abram's half-sister (Gen 20:12). Terah was their father.
It was the tradition of the families in Abram's line, even those who were not living for the One God (such as Laban and Terah), that acquainted Abram with the knowledge of the One God. All that history positioned Abram so that he could become Abraham. Not the men alone. Not the women alone.
Ask yourself, if the family did not hold certain loyalties to God, why is it that Rebecca told Isaac "I am weary of my life because of the daughters of Heth: if Jacob take a wife of the daughters of Heth, such as these which are of the daughters of the land, what good shall my life do me?" (Gen 47:26) And Isaac "(1) … called Jacob …  and said unto him, Thou shalt not take a wife of the daughters of Canaan. (2) Arise, go to Padanaram, to the house of Bethuel thy mother's father; and take thee a wife from thence of the daughters of Laban thy mother's brother." (Gen 48) Abraham did the same thing, in Gen 24, "2 And Abraham said unto his eldest servant of his house, that ruled over all that he had, Put, I pray thee, thy hand under my thigh: 3 And I will make thee swear by the Lord, the God of heaven, and the God of the earth, that thou shalt not take a wife unto my son of the daughters of the Canaanites, among whom I dwell: 4 But thou shalt go unto my country, and to my kindred, and take a wife unto my son Isaac."
A servant was sent back to Abraham's family in Padanaram to get a wife for Isaac. Jacob is sent to take a wife of a family member, under his uncle, Laban, in Padanaram. The continuance of their religious loyalties in their descendants was important to them. The sons were to marry someone who would share their religious affiliation to the One God. There was to be no repeat of the disastrous policies that required the great deluge (Gen 6:2,5,7): godly men marrying worldly women produced worldly children and lost the knowledge of the One God until only Noah's family was left. One more generation and the line of faith would have been extinguished completely.
I never noticed that before. Laban wasn't even living for the One God.  Laban pursued Jacob because Laban was frustrated that his own daughter Rachel had stolen his (Laban's) family idols. Rachel took her father's idols – she learned that behavior somewhere. Laban got personally talked to by the One God in a dream warning him not to threaten Jacob. And Laban, not Jacob, is invoking the oversight of the One God to enforce a peace treaty!
Sometimes when you have read the same verses year after year, you get glob smacked by an obvious fact that you had previously glossed over. Even people who are not living for the One God can believe and pass on the knowledge of Him, and families are important in shaping the spiritual future of their children's children.
Exodus 34 (Amplified version):
6 Then the Lord passed by in front of him, and proclaimed, "The Lord, the Lord God, compassionate and gracious, slow to anger, and abounding in lovingkindness and truth (faithfulness); 7 keeping mercy and lovingkindness for thousands, forgiving iniquity and transgression and sin; but He will by no means leave the guilty unpunished, visiting (avenging) the iniquity (sin, guilt) of the fathers upon the children and the grandchildren to the third and fourth generations [that is, calling the children to account for the sins of their fathers]."
8 Moses bowed to the earth immediately and worshiped [the Lord].
Let's not discount the spiritual honesty of anyone based only on appearances: there can be more there than meets the eye.