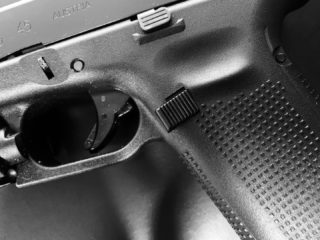 I recommend every Indiana Citizen obtain the CCW permit now that it is free. It does not matter if you do not OWN a gun, this still allows you to carry (or have in your car) without violating gun laws. The correct reason for the permit is self defense.
I encourage you to get the permit even if you do not plan to carry a gun. I encourage you to get the permit even if you feel you will be denied because of race or economic status.
For instance, if a relative leaves his gun in your vehicle even without your knowledge or consent, and you get stopped but have a carry permit then you are not breaking the law because you have the permit. If you do not have the permit it can be jail time even through you did not know there was a gun in your car. We do not yet have Constitutional Carry recognizing the US Constitution as Supreme Law in Indiana. Yet.
Also, with the present political environment there is a major push to totally disarm all citizens so they can be intimidated and controlled by threat of deadly force. Having a fully armed State (as demonstrated by the number of CCW permits) will reduce our chances of being the first place corrupt politicos send their minions to conquer.
As of today the Indiana lifetime gun permit fee is $0.00.
Here is how to apply:
1. Start your application at the Indiana State Police web page here:  https://www.in.gov/ISP/2829.htm
2. Schedule appointment to submit your fingerprints electronically.
3. Visit your local police agency.